Profile
Maurice Lickens O.B.E.
Life Member - Isle of Wight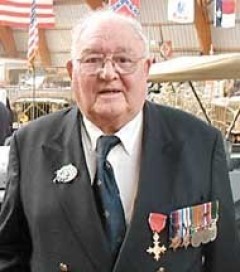 Island: Isle of Wight
IIGA History:
Executive Committee:
Vice-Chairman 1991 - 1993
Games attendance: 1985 - 1997
Contribution to the IIGA:
Maurice formed the Isle of Wight Island Games Association and became its inaugural Chairman, remaining in this office until being elevated to President in 1998.
He joined the Executive Committee in 1991 as Chairman of the Organising Committee for the 1993 Games in the Isle of Wight which were opened and attended by H.R.H Princess Anne and proved to be a very successful Games. Sadly Maurice passed away on 6th January 2006.