Profile
Brian Partington OBE
Life Member - Isle of Man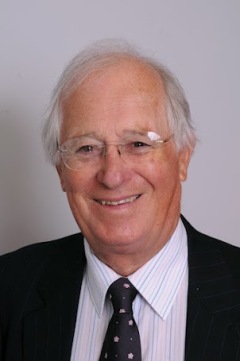 Island: Isle of Man
IIGA History:
Executive Committee:
Vice Chairman 2001 – 2005
Chairman 2005 – 2007
Honorary Life Member Since 2007
Games attendance: 1985, 1991 - 2007, 2015
Contribution to the IIGA:
Brian was present at the first Inter-Island Games in the Isle of Man in 1985 and attended each Games between 1991 and 2007. He led both the Bid and Organising Committees for the 2001 NatWest Island Games when the Games returned to the Isle of Man. He was elected as Vice-Chairman of the IIGA Executive Committee in 2001 and again as Chairman in 2005. Brian retired as Chairman in 2007.
Domestic Profile:
Married to Val, 3 adult children and 5 grandchildren.
Sporting Background:
Brian, in his youth, participated in several sports including Football, Athletics, Tennis and in particular Sailing. He enjoyed playing Cricket and served as President of both the Isle of Man Cricket Association and the Isle of Man Hockey Association. He enjoys playing Golf and was CAptain of Peel Golf Club in 2006. He also served as President of the Isle of Man Golf Association from 2010 - 2012.
Brian is currently the Principal of the RYA Training Section of the Isle of Man Yatch Club and heavily involved in running the Manx Youth Sailing Squad. He has been involved in organising sporting events in the Isle of Man since the 1970's and was a Member of the Isle of Man Sports Council from 1987 - 1991. As its Executive Chairman from 1991 - 2002 he oversaw the development of the IOM National Sports Centre.
Profession:
Brian retired as Archdeacon of the Isle of Man and Vicar of St George's Church, Douglas in 2005.