Profile
Kay Batty
Honorary Life Member - Isle of Man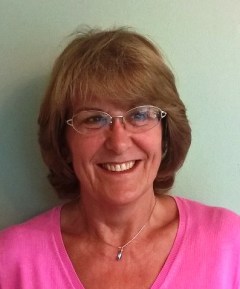 Retired General Secretary
Island: Isle of Man
Executive Committee:
Assistant to the General Secretary 1998 – 2000
General Secretary 2000 – 2014
Sporting Background:
IIGA: Kay officiated at the swimming competition at the inaugural 'Inter-Island' Games in the Isle of Man in 1985 and has attended every Games since then with the exception of the 1987 Games in Guernsey.
General: Kay represented her high school in athletics, netball, and hockey. In 1981 she became involved in a local swimming club and subsequently qualified as a Swimming Teacher/Coach and swimming official - Timekeeper, Judge and Starter. She was a coach to the Isle of Man Swim Team from 1988 to 2002 retiring as National Coach following the 2002 Commonwealth Games in Manchester. She continues to coach swimming technique to both children and adult triathletes as well as officiating at local swimming competitions. She has been involved with Rallying as a timekeeper.
Games attendance: 1985, 1989 – 2015
Profession: Administrator and Swimming Teacher/Technique Coach
Hobbies: Reading, walking and watching sport.
Vision for the future of the IIGA:
To assist in the provision of opportunities for international competition for athletes who are fully committed to their sports but do not attain the level required to compete at either the Commonwealth or Olympic Games. For the Games to maintain their unique qualities and continue to live up to their reputation as 'the Friendly Games'.