Profile
Bob McGinnigle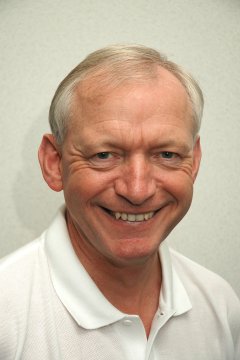 Island: Jersey
Sporting Background : Extensive active interest over many years which included Badminton, Tennis, Windsurfing, Qualified Football Referee, Golf and more recently, Bowling.
Profession : Bob is an Accountant and has worked in both the Private Sector and Public Sectors in both the U.K. and States of Jersey and presently lectures on a part time basis at a Plymouth University Partner College on a range of business related subjects on degree and other courses.
Hobbies : Fishing and Gardening.
IGA History : Bob attended his first Games as an observer in Gibraltar in 1995 and was the Finance Director for the Island Games in Jersey in 1997. He subsequently became Treasurer, Vice Chairman and Chairman of the Island Games Association of Jersey and has attended the Games in Jersey in 1997, Isle of Man 2001, Guernsey 2003, Shetland 2004 and Rhodes 2007.Bob was elected to the International Executive in 2007 as an executive member and then as treasurer until his retirement in 2015
His vision for the IGA hasn't changed since his involvement namely, to deliver Games of the highest International standard ensuring competitors, participants and spectators enjoy the great fellowship and competitiveness in a spirit of mutual co-operation, support, and enjoyment