Profile
Geoff Karran MBE
Life Member - Isle of Man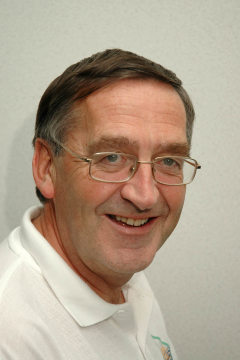 Island: Isle of Man
IIGA History:
Executive Committee:
Honorary Legal Adviser 1997 – 2009
Honorary Life Member Since 2009
Games attendance: 1985, 1997 – 2009, 2013, 2017
Contribution to the IIGA:
Geoff attended the 1985 inaugural Games as a spectator and was involved with the legal aspect of setting up the IIGA Limited Company. Subsequently, whilst attending the Jersey Games in 1997, he was elected as the Honorary Legal Adviser to the IIGA and in that capacity attended every Games intil he retiren in July 2009.
Domenstic Profile:
Geoff is married to Elan and has 4 children
A keen follwer of all sports and an avid football supporter, his main team being the Premier Champions Manchester City. The Chairman of the Manx Gateway Club and Project 21 and a Committee Member of Manx Mencap - all charities involved in the care of people with Learning Disability. Project 21 built a new Headquarters and Social Centre with daytime respite care for its members on the Isle of Man, in 2007.
Sporting Background:
Geoff played League Badminton and represented the Isle of Man in Cricket on numerous occasions as an opening bat and leg spin bowler. A keen golfer playing of a handicap of 16. Entrant in the 2005, 2007 and 2009 Parish Walks. Was a former Committee Member, Chairman and President of the Manx Motor Cycle Club, which runs the TT and Manx Grand Prix Motorcycle Races and still acts as Steward for the TT Races. He has been a Member of the Isle of Man Sport, the independent advisers to the IOM Government on sport, for 17 years and its Executive Chairman since 2002. He was Chairman and Games Director of the Organising Committee for the IVth Commonwealth Youth Games held in the Isle of Man in 2011.
Profession:
Advocate. He was formerly a Senior Partner in one of the largest legal firms on the Isle of Man, retiring in 2007. A former President of the IOM Law Society and former Chairman of both the Social Services Appeals Tribunal and the Disability Appeals Tribunal. Police Complaints Commissioner since 2007 becoming its Chairman in April 2012.
Geoff became a Member of the British Empire (MBE) in 2008, for services to Sport and the Disabled and was awarded the Lifetime Achievement Award at the IOM Awards for Excellence in 2007.